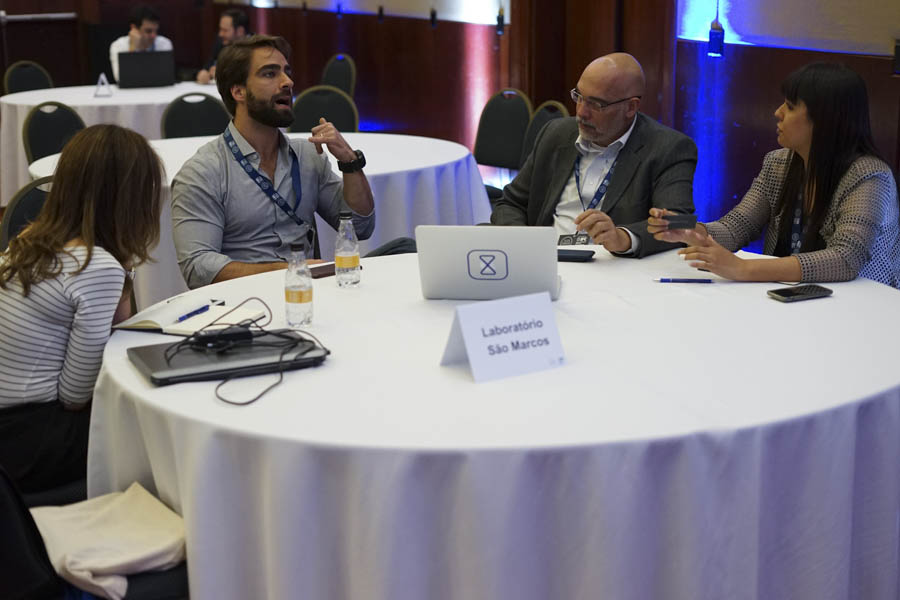 Techemerge Brazil Health Innovation Summit
Check out highlights from the event below!
A special thank you to the TechEmerge Program Partners: the Finnish Ministry of Employment and the Economy, and the Israeli Ministry of Economy and Industry, as well as to Bionexo, the implementation partner in Brazil; to GE Healthcare, the event partner, and to all of the participating healthcare providers, innovators and other industry experts for their vision, knowledge and support of the TechEmerge program. We look forward to seeing fruitful relationships develop that will contribute to improved healthcare delivery in Brazil and beyond.
Thursday, June 28, 2018
8:30 AM
REGISTRATION, BREAKFAST & INNOVATION EXHIBIT
Kick off the day networking with leading Brazilian healthcare providers and tech companies from around the world.
10:00 – 10:30 AM
WELCOME REMARKS
Mr. Gabriel Goldschmidt, IFC Director for Latin America and the Caribbean
Mr. Markku Virri, Ambassador of Finland
Mr. Yossi Shelley, Ambassador of Israel
Mr. Mauricio de Lazzari Barbosa, Chairman, Bionexo
Dr. Ary Ribeiro, Vice President, ANAHP
10:30 – 11:15 AM
LIGHTNING DEMOS: TOOLS FOR PROVIDERS / PATIENTS
Intuitive Care – Umanick Technologies – Blossom KC – TNH Health
Q&A moderated by Selcuk Tanatar, IFC Head Strategic Business Solutions
11:15 – 11:45 AM
COFFEE BREAK
11:45 AM – 12:30 PM
LIGHTNING DEMOS: POINT OF CARE TECHNOLOGIES
Tricog – Jana Care – Optomed – Hi Technologies
Q&A moderated by Nikunj Jinsi, IFC Global Head Venture Capital
12:30 – 1:20 PM
LIGHTNING DEMOS: AI FOR CLINICAL DATA
Arterys – Aidoc – Combinostics Oy – Laura – Emedgene
Q&A moderated by Hector Gomez Ang, IFC Brazil Country Head
1:20 – 1:30 PM
CLOSING REMARKS by Hector Gomez Ang, IFC Brazil Country Head
1:30- 2:30 PM
NETWORKING LUNCH
3:00 – 6:00 PM
1-ON-1 MEETINGS SCHEDULED FOR SELECTED TECHEMERGE PARTICIPANTS
6:00 – 8:00 PM
COCKTAIL RECEPTION
Friday, June 29, 2018
9:00 – 1:00 PM
1-ON-1 MEETINGS SCHEDULED FOR SELECTED TECHEMERGE PARTICIPANTS
1:00- 2:00 PM
NETWORKING LUNCH
2:00 – 6:00 PM
1-ON-1 MEETINGS SCHEDULED FOR SELECTED TECHEMERGE PARTICIPANTS