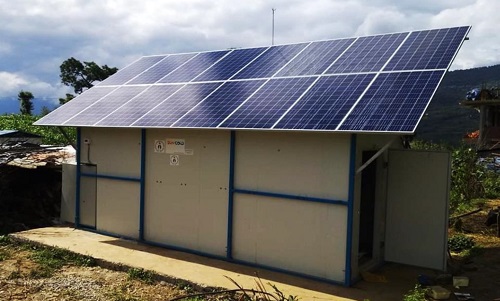 13 September, 2021
TechEmerge Innovator Pluss in USD $15 Million Acquisition Deal
TechEmerge participant and sustainable cooling innovator Pluss Advanced Technologies is to be acquired by Carborundum Universal Limited (CUMI), one of India's leading business conglomerates, in a deal worth more than USD 15 million (1,150,000,000 IR). Founded in India in 1994, PLUSS's innovations in specialized polymers and phase change materials are used for temperature control in refrigeration, cold storage, cold-chain logistics, HVAC, and healthcare.
Pluss said the deal, to be completed in late October, brings together two companies that share the same values of putting people and the planet first for a sustainable future, and that CUMI's expertise in material science, its global footprint, and its investment capabilities will accelerate their progress. CUMI says acquiring a controlling stake in PLUSS supports its long-term goal of pursuing opportunities that leverage material science sustainably.
PLUSS is conducting six TechEmerge Sustainable Cooling Innovation pilots in Latin America and Nigeria, with a diverse range of companies, including a global convenience chain, leading local dairy, pork, and poultry operations, a cold chain logistics company, and a manufacturer of ambulances, medical units, and rescue equipment.
"Taking part in TechEmerge was part of our broader strategy to expand our business networks and ensure our sustainable cooling innovations meet the needs of the widest possible array of companies and sectors," said PLUSS Managing Director, Samit Jain. "As TechEmerge is a program from the International Finance Corporation, we also benefit from the organization's 60 plus years of experience working with the private sector in emerging markets."
Separately, PLUSS is also playing a key role in the cold chain logistics of Sputnik V COVID-19 vaccines in India. The company has made multiple advances in phase change materials, which absorb and release thermal energy to maintain a regulated temperature and provide affordable, energy-efficient passive cooling. Pluss was the first to develop leak-proof PCMs and is a global pioneer in hydrated salt-based PCMs, with more than 20 patents covering Europe, North and South America, and Asian geographies.
---
Header photo: Pluss. 100% grid-free Micro-Cold Rooms, based on Phase Change Material (PCM) technology.