Bodhi Health / EyeQ Hospital
December 2016 - July 2017
Bodhi Health Education's learning management system deployed standardized training solutions for technicians at EyeQ. In this pilot, online training modules were used to standardize the training process, conduct assessments, track performance of individual learners and gain insights on analytics from each center.
Locations
Occupational Therapy Assistants from the EyeQ centers across different states of North and West India participated in the pilot. The states included:
1. Delhi NCR
2. Gujarat
3. Baroda
4. Haryana
5. Uttar Pradesh
6. Uttarakhand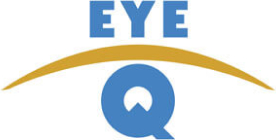 Results
A total of 24 videos with 170 minutes of content was developed.
A total of 40 OT technicians/assistants were enrolled to the course.
Improvement in knowledge gained from use of the course exceeded anticipated target.
Staff time and financial expenses were significantly saved due to Bodhi's platform.
In a qualitative survey of EyeQ participants, respondents reported the following feedback on the technology:

Ease of understanding : Average rating – 4/5
Ability to learn on own:  Average rating – 4/5
Benefits of the e-learning program:  Average rating – 5/5

EyeQ plans to scale up the pilot to the remaining OT technicians, based on the pilot learnings. They also plan to develop two similar e-learning modules-one for the Optometrists and the second for the Patient Relation Executives.
Lessons Learned
Compli

a

nce challenges 

include

d

 the 

participants b

usy working schedule

s

, internet connectivity, 

participants English 

language

 skills were not always 

sufficient

 t

o 

fully 

understand

 the coursework

,

and 

there were no 

incentive 

for participants to 

do 

this

 additional training

.

To encourage the sharing of ideas, a

ll participants recommended that 

in

–

person training 

be offered 

at regular intervals in addition to 

o

nline training

.
What partners say
"The opportunity to work with potential customers and build credibility among our stakeholders was the best outcome we could expect as a start-up. Also we got connected to other innovators in the cohort and made some amazing friends."

Bodhi Health/EyeQ
Innovator in: TechEmerge Health India