Mobile ODT / International Oncology
December 2016- April 2018
Mobile ODT's Enhanced Visual Assessment (EVA) System is an integrated cervical cancer screening and smartphone-based patient tracking system that enables ongoing patient engagement. International Oncology tested the EVA System in cervical cancer screening programs in affiliated hospitals and outreach centers to minimize "loss to follow-up" care among patients who screen positive on primary cervical cancer screening tests.The primary objective of the pilot was to evaluate the effectiveness of the EVA System, in comparison to existing cervical cancer screening techniques at screening camps supported by International Oncology to ensure the technology met the highest quality screening standards. 
Locations
Eight mobile screening camps were set up in community clinics, places of worship, schools, and other locations used by communities residing in low-income informal settlements (slums).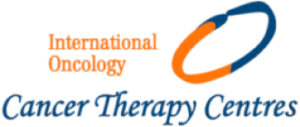 Results
150

 patients enrolled in th

e

 pilot

EVA

 allowed for 

improved workflow and documentation

EVA 

reduced exam time

 and both patients and providers reported 

a

 

more positive

 

experience 

than VIA

 screenings

 

Providers reported it was m

uch 

easier to use EVA

 for document

ing

 patient information than existing methods (hand-written records or information typed on a laptop)

Digitized data capture 

improved results documentation at the community level

Information stored by the app allowed for much 

more rapid data analysis

 

compared to

 naked-eye visualizatio

n.

 

The technology increased trust

 among patients 

because they were

 ab

le

 to see images from the

ir

 

own 

exam

EVA increased the patients' sense of empowerment 

and ownership over 

their bodies
Lessons Learned
MobileODT

 recognized how impactful technology such as the EVA can 

have 

in areas 

lacking

 healthcare infrastructure and resources

, especially those with limited access to traditional cytology and biopsy services

. 

EVA improve

d

 documentation in screening camps where patient volumes and physical environments present

ed

 challenges.

 

Trials should 

separate

 

provider

s

 using EVA from provider

s

 performing VIA, to better document the differences between the two methods. 
What partners say
"The TechEmerge program was an unparalleled opportunity to work with leading key opinion leaders and institutions, with strong reputations and influence across India. Because showing evidence in India itself is critical to success in the market, the opportunity to have a structured pilot, with publishable results surely provides a significant advantage to entering the market...The overall program allowed us to develop a partnership, design a high quality study, and leverage conferences, events, and marketing materials to showcase the strong product offerings, and how innovation can work in India itself to improve quality, drive revenues, and save lives."

MobileODT/Oncology
Innovator in: