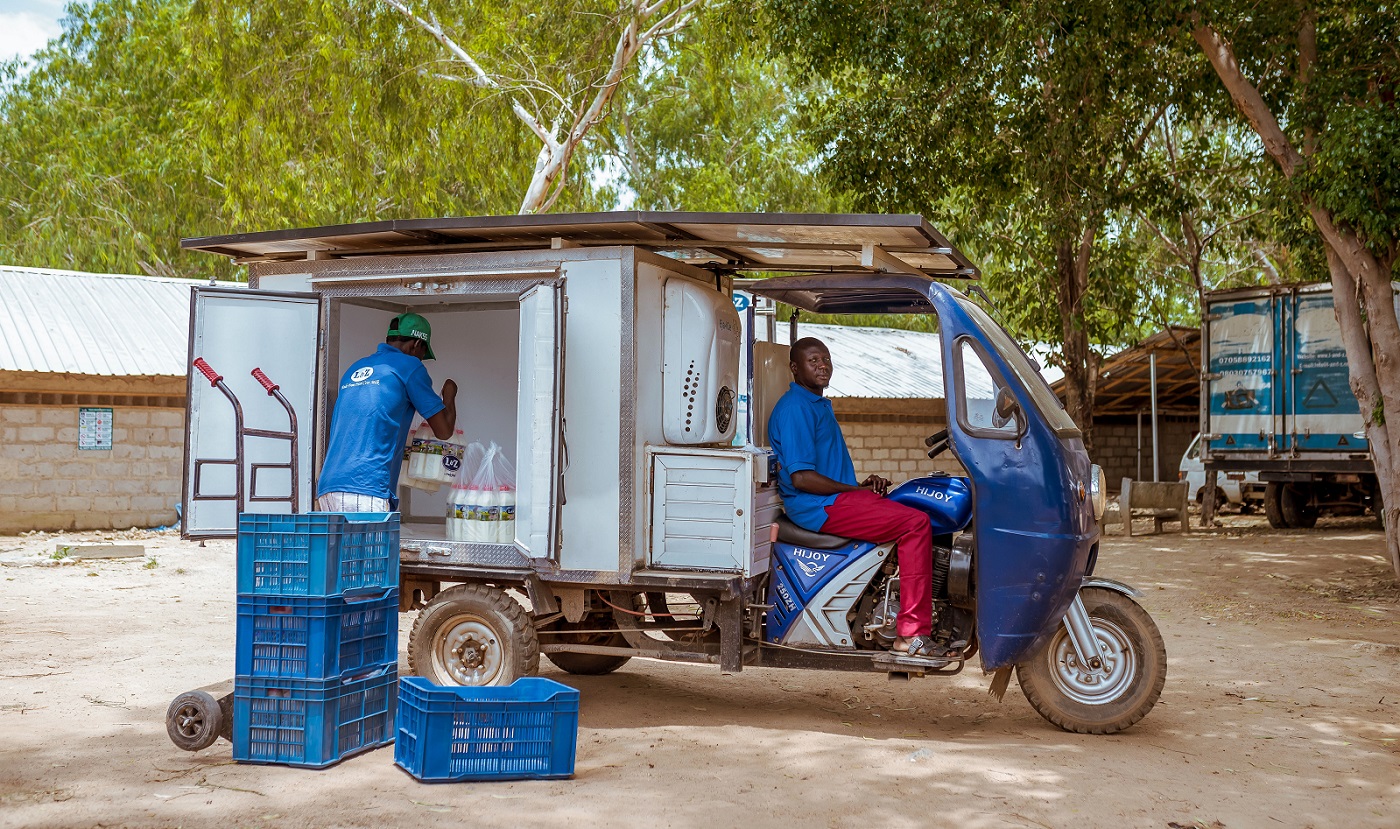 TechEmerge Sustainable Cooling Temperature-Controlled Logistics Africa
Project Preparation
Jan, 2023
Global Call for Solutions
Feb, 2023
Shorlisting stars
Apr, 2023
Matchmaking starts
Jun, 2023
On a rolling basis
Jul, 2023
In Africa, cooling is essential to safely deliver perishable products to markets, to protect life-saving vaccines from spoiling, for economic development, and much more. The region needs low-cost, energy-efficient cooling innovations, particularly temperature-controlled logistics (TCL), but conventional technologies use large amounts of energy and emit significant greenhouse gases, so solutions must be climate-smart as well.
TechEmerge brings together some of the world's most promising innovators and leading companies in Africa to pilot and scale sustainable TCL solutions for agriculture, pharmaceuticals, and retail/commercial operations. The program supports field-tests in Nigeria, Kenya, Ethiopia, Madagascar, and Uganda. In addition, it will facilitate pilots with the Africa Center of Excellence for Cooling and Cold-chains (ACES), which is supported by the governments of the United Kingdom and Rwanda.
Market Context
37%
Inadequate cooling contributes to the loss or waste of more than 1/3 of all food produced in Sub-Saharan Africa
$2.6 bn
Value of the global perishable goods transportation market by 2028
TCL is crucial for both producers and consumers to participate in the global market for perishable products. Currently, Africa accounts for a small slice of that market, but it offers long-term opportunities for those who enter at this stage. For example, almost 25 percent of Africa's GDP comes from agriculture and the sector needs affordable, accessible TCL innovations to get produce to markets.
Like many other developing economies, African countries are very cost sensitive markets. These countries need highly innovative, cost-effective TCL solutions capable of kick-starting adoption even for low-value commodities.
Over 270 million major cooling appliances are set to be purchased across Africa in the current decade. With 40 percent of African countries adopting mandatory efficiency standards and labelling for cooling equipment, or planning to do so, this also presents a significant market opportunity for sustainable cooling innovators.
We continuously source new technologies via scouting and open calls for innovators. Pilot projects to field-test innovative solutions are evaluated and selected on a rolling basis.
TechEmerge offers a total pool of $1 million in grant funding to support sustainable cooling pilots in Africa. It also provides expert support throughout field testing that helps to mitigate financial and operational risks for innovators, reduces adoption risks for local firms, and eases market-entry and tech transfer.
Innovators across the world can apply to join the program and access the knowledge, networks, and resources to enter and grow their businesses in this dynamic region.
Leading local companies receive comprehensive support to identify, field test, adapt, and adopt the best sustainable cooling solutions from across the world that meet their unique needs.
>> Learn more about the benefits for participants.
>> Read and share our brochure.
What type of solutions are we looking for?
Priority will go to proven products installed in at least one commercial setting, but innovations at the product development stage will also be considered. Specifically, TechEmerge is seeking sustainable solutions that reduce losses in cold chains and strengthen access to TCL-dependent products and markets for:
| | |
| --- | --- |
| | Long and short haul transportation |
| | Warehouse cooling |
| | IoT applications |
| | Cross-cutting cold chain solutions |
Examples include PCM technologies, cryogenic tech including liquid nitrogen solutions, evaporative cooling for comfort, heat pump/heat recovery systems, innovations for conventional refrigeration, solar-powered systems, temperature control/monitoring in transport, small cargo transport, and demand reduction technologies, such as insulation and heat reduction/rejection/radiation.
---
Technical specifications
Short Distance Transportation is generally for secondary delivery of temperature-controlled products within a city or to a nearby town. Trucks/vans are fitted with 6-20 ft containers. Transit times are often 8-10 hours, but traffic jams could extend this to 12 hours. Most trips are multi-drop, with no external power source available before returning to base station. Refrigeration equipment should be designed for 6-8 drops, with no sweating or water dripping on the product. Multi-compartments may be recommended, if necessary. This segment includes:
General or Multipurpose Applications where the vehicle may be required to operate at different temperatures. For example, vehicles may carry frozen food for the first leg of the journey and chilled food on the return, or be used for one application for a few months and another at a later stage. Selected innovators must offer versatile, multipurpose equipment capable of working from -20℃ to +20℃.
Frozen Applications where the vehicle will only transport frozen products. In this case, innovations must be capable of working at -20℃.
Chilled Applications where the vehicle will only transport chilled food. Innovations must be capable of working from +2℃ to +20℃.
Long Distance Transportation covers point-to-point journeys of more than 12 hours duration, using trailers/trucks fitted with 20 to 40 ft containers. Solutions for this segment could be general or multipurpose applications, frozen applications, and chilled applications that meet the specifications outlined in the short-distance section above, as well as:
Comfort Applications including air-conditioning and other solutions to ensure driver/operator comfort, capable of working at + 20℃.
Air-Cooled Applications where the vehicle only transports fruits/vegetables/food in an air-cooled environment and may not require any other temperature-controlled operation. This requires a cost-effective solution such as evaporative cooling, without expensive vapor-compression refrigeration. Innovations must be capable of working from +25℃ to + 28℃, assuming an ambient temperature of + 35℃, depending on prevailing humidity levels. *Innovations for open-top or half-body loading areas are eligible for consideration.
Small Cargo Transport Applications especially for critical pharmaceutical products transported long distances by road or air with strict temperature controls and without any onboard power source onboard. Cargo size may vary from 1- 35 cubic feet at temperatures from +2℃ to +10 ℃.
TechEmerge is supported by a network of advisors with vast experience in growing sustainable cooling technology innovation across the world.
Our adopters are leading companies in Africa in the agriculture, retail, manufacturing, construction, education, logistics, transport, cold-chain, refrigeration, and warehousing sectors.