AIDOC-Hospital Sirio Libanes
Apr 2019-Oct 2019
Hospital Sirio Libanes (Neurology Reading Center), São Paulo, Brazil
Aidoc's Intracranial Hemorrhage (ICH) AI module was used to evaluate Hospital Sirio Libanes' (HSL) Head CT exams with the aim of demonstrating the software's accuracy, user-friendliness, and ability to enhance HSL's radiologists' performance.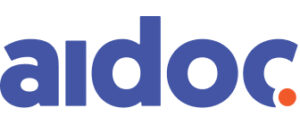 Results
4,048 cases were evaluated using Aidoc
HSL radiologists demonstrated high engagement with the tool as 100% of alerts generated by Aidoc were reviewed at least once

80% of alerts Aidoc generated were reviewed within 30 minutes

In a prospective analysis, Aidoc's ICH AI module reported:

93% accuracy
97% sensitivity
Less than 5% false positives

Based on the successful implementation of the ICH AI Module, HSL expanded the scope of the partnership and added Aidoc's Pulmonary Embolism AI module to the pilot
Lessons Learned
Aidoc learned that understanding the accessibility of hospital metrics is a significant consideration when defining the KPIs applicable to the healthcare provider. Aidoc/HSL were able to choose new KPIs during the pilot to better measure and track active user engagement uptake.
What partners say?
"There was great engagement from the radiology and imaging diagnostic teams at the hospital. They were able to to incorporate the technology into their daily routines and that it empowered us to make better diagnoses. Every area should adopt this, as soon as possible."

Hospital Sirio Libanes
Adopter in: